We all insure our houses, cars, personal belongings and even our lives for peace of mind and protection. When it comes to moving house your items are transported multiple time by truck, car, hand and more. Although extreme care is taken with every move, incidents do occur when the removalist company have no control over the outcome.
It is definitely worth looking into having your contents insured while moving according to your personal circumstances. Furniture was not designed to be transported around in vehicles, and as good as any removalist is, accidents do happen; insure your belongings to ensure you are covered for damage.
CK Interstate Removals have concluded on three scenarios where content insurance while moving can prove vital.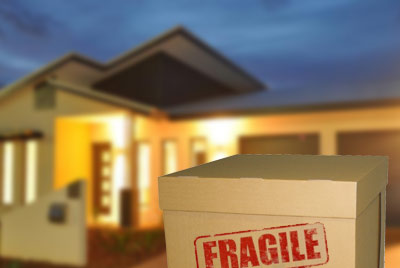 Weather
The weather in Australia is one of the most uncontrollable aspects when it comes to your move; our country is notorious for unpredictable conditions. Rain does not only make driving more dangerous, there is also a risk of your items getting wet while being transported, especially if it is not predicted. Storms can also force trucks to cease the job until conditions are safe. By insuring your contents any damage (according to the policy) is covered and you can relax a little more throughout the moving process.
Theft
Theft is always an issue. Although it is unlikely, there is always the chance especially when your items are all over the place. There is no way you can have your eye on everything at one given time. Moving is a messy and frantic time and ensuring the safety of your belongings with insurance can prevent un-needed heartbreak in the case of theft.
Accidents
Accidents happen every day whether it is on the road, at home or anywhere in between. At the end of the day we are all only human. Insuring your belongings will help with any accidental damage or loss during your move.
CK Interstate Removals work closely with Savill Hicks Corp insurance brokers to provide maximum protection for your belongings. You can receive a free insurance quote and free removalists quote on our website.